To help veterinarians provide exceptional patient care by providing high quality diagnostic ultrasound services
Detailed abdominal ultrasounds as well as thoracic, ocular, and cervical ultrasounds

Echocardiograms, including 2-D views with assessment of chamber sizes and valve structure, color flow and spectral Doppler valves

Diagnostic and treatment recommendations

Cardiology and Radiology Consults available

Verbal and handwritten report on-site/ Detailed typed report within 24 hours

Ultrasound-guided fine needle aspirates
Available in the following counties:
Bandera
Bexar
Comal
Kerr
Available weekdays and weekends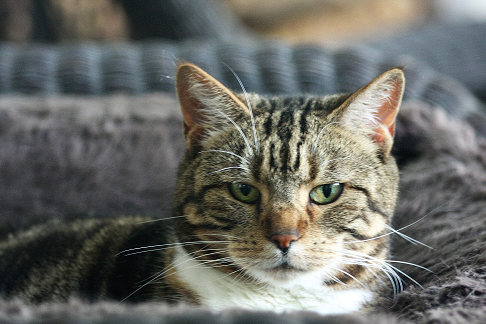 Dr. Karin Hinkle received her veterinary degree from Texas A&M in 1996 followed by a small animal internship at the University of Illinois College of Veterinary Medicine in 1997. Returning to Texas she entered small animal private practice where she became interested in diagnostic veterinary ultrasound and began taking ultrasound courses at The Academy of Veterinary Imaging. She has had the opportunity to instruct other veterinarians in the use of ultrasound through The Academy of Veterinary Imaging and during her position at the Department of Defense training veterinarians in the Army. Her subsequent position at the Veterinary Imaging Center of San Antonio provided her with a wealth of training and experience doing mobile ultrasound for small animal veterinary practices under a board-certified radiologist. She now divides her time between private practice at a full service veterinary hospital and her mobile ultrasound service in the greater San Antonio area.
She and her husband enjoy hiking, working out together, cooking, DIY home projects, and hanging out with their family of 6 dogs and 3 cats.
Your pet is gently restrained in a soft padded trough. The site to be studied is clipped free of hair followed by application of isopropyl alcohol and a non-toxic ultrasound geL to allow for quality ultrasound images. My goal is to make this a positive and non-stressful event for your pet. Sometimes a mild sedative is helpful in reducing stress and allowing for the best diagnostic ultrasound.
Contact Us
Phone 210-325-2393
email: khinkle@yellowdogimaging.com